"Nature" Salt Lick Block with minerals, 2 kg
"Nature" Minerals and Salt Lick Block, incl. rope, 2 kg, PU = 12 x 2 kg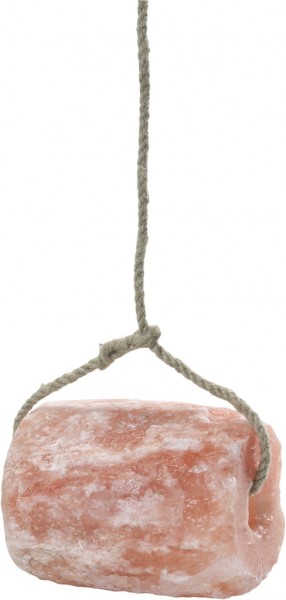 Product information ""Nature" Salt Lick Block with minerals, 2 kg"
---
Name: Nature salt lick

The "Nature" salt lick block with minerals consists entirely of rock salt in its naturally occurring form. More than 250 million years old, it is mined in the mountain and only hewn for portioning. Due to its natural crystal structure, the mineral stone is much less sensitive to moisture. This is because it is not a modern compressed component that can quickly dissolve in the rain.
A hole in the middle makes it possible to hang it up, and a sturdy rope for use in the yard is already included in the delivery. Alternatively, the salt stone can be slid onto a lick stone holder. The "Nature" salt lick block can of course also be used for other farm and grazing animals such as cows, sheep, goats and deer.
In addition to the essential sodium chloride, the product contains other naturally occurring minerals and micro nutrients in small quantities, but no pollutants, additives or other impurities. For the general health of the horse, the animals should always have access to a salt and mineral lick. Especially in summer, when horses sweat more, this is a good way for them to balance their mineral intake. Increased salt consumption can indicate a deficiency situation (also concerning other minerals) and should be examined.
2kg, with rope. VE = 12 pieces of 2 kg.
Type of feed: Single feed

Species: Horses

Components/Analytical Constituents/Constituents analytiques

Sodium chloride/ chlorure de sodium 98,16 %.

Note: This is a naturally broken product

Country of Origin: Pakistan
Net weight: 2 kg
Item number: 1910 00013

Batch: see label
Minimum durability: see label

Distribution:
USG United Sportproducts Germany GmbH
Industriestr. 6
D-63633 Birstein
Tel.: + 49-6054-90977-0
Fax: + 49-6054-90977-99
e-mail: info@usg-reitsport.de
www.usg-reitsport.de


Related links to ""Nature" Salt Lick Block with minerals, 2 kg"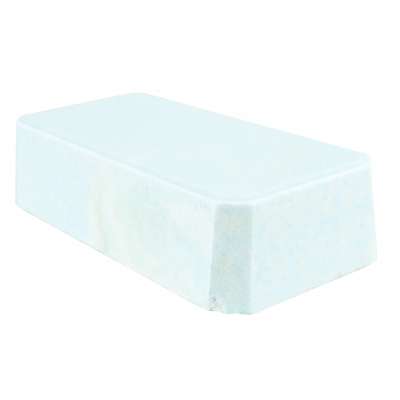 Apple mineral lick 2kg, PU = 10 x 2kg
Content
2 Kilogramm
(€2.65 * / 1 Kilogramm)